You can download the latest information about our products here
Catalogues, Broschures and Flyer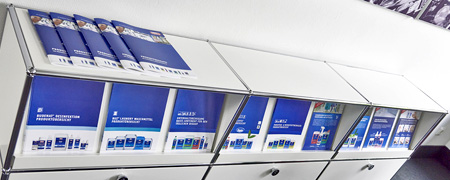 Hands-on tips and tricks should assist you in your daily cleaning persuits for the professional commercial cleaning. Here you will find useful support, application recommendations and checklists.
The GHS (Globally Harmonised System) was created to provide a standardised global system for classification and labelling of chemical substances and mixtures such as cleaning agents. This is being implemented through the CLP Directive (Classification, Labelling and Packaging) in Europe. To ensure safe handling of the products, users need to be aware of potential hazards. But product safety and hazardous classification is for Buzil not just mere compliance with statutory legislation. We are featuring our products much more in accordance with the principle "in doubt for the safety of the user."
The new classification according to GHS / CLP - Further information and documents can be downloaded here.
Download area
Technical data sheets, safety data sheets and operating instructions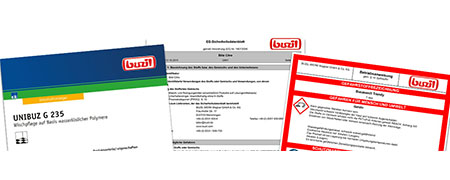 A functioning quality and environmental management is the basis to meet the high market and customer requirements. Our certificates document the high standards at Buzil.
Download area